The German discount supermarket chain plans to open no less than 45 stores in California next year. This is the first step of a bold expansion across the country.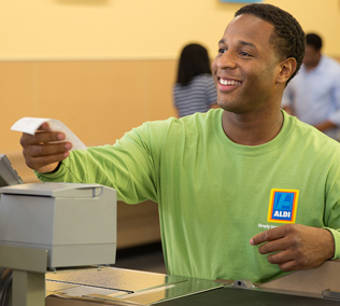 Aldi already runs more than 9,600 stores in 18 different countries worldwide. Born in Essen, Germany, in 1946, the low price grocery chain confirms that "aggressively expanding, opening on average 80 new stores each year", is the key to their success. Along with offering high quality products at the lowest possible prices. Aldi's first US store opened in 1976. Forty years later, 1,400 Aldi stores located in 32 states employ 19,000 people and offers high quality products to 30 million customers every month. Aldi is now expanding to South California.
This West Coast rush is actually part of a five-year plan. Between March and July next year, Aldi plans 25 openings, 20 more by the end of 2016 and 650 by 2018, the final goal being a list of 2,000 stores in the US. To reach that very ambitious goal, $3 billion will be invested in land, facilities and equipment. In the meantime, this means the creation of 10,000 jobs in the next few years. Aldi wants to please its customers and aims to be a good employer too. A good salary (from $13 per hour) and benefits are part of the working contract.
*Photo: Aldi USA