Going away from fashion standards, the clothing brand, Calvin Klein has launched its Plus Size line, with sizes from 44 to 54. With relatively few products for the moment, the collection includes mainly dresses and tops.
Adapting to requests from clients increasingly frustrated by the restriction in sizes in the high end ready-to-wear fashion sector, Calvin Klein has just launched its Plus Size line. Whilst the classical sizes by the brand go from 36 to 44, the "large size" collection offers American sizes from 14W to 22W, or 44 to 52 in European sizes. Tops go from sizes 1X to 3X, or 44 to 54 according to the conversion table offered by the site, e-Tools Age.

Not yet available on the Calvin Klein e-shop Calvin Klein, the dresses are sold on the Nordstrom site, between 82 and 159 euros. The line includes classical, elegant, colourful, slim-fitting or ample models that enhance the morphology of larger women. A one-piece suit is also sold. The site Belk, sells two models of t-shirts, a blazer and a blouse. Other brands such as Ralph Lauren, Mim and H&M also have their "large size" collections.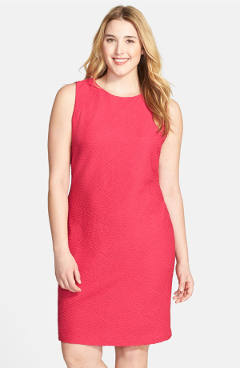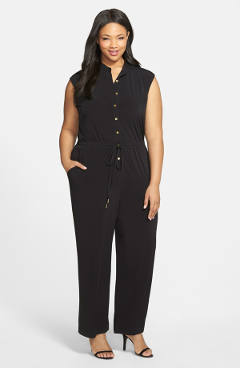 * Photos from the Nordstrom site : http://shop.nordstrom.com/