Walmart will close 269 locations worldwide, including 154 in the US. This is the worst part when a company wants to keep expanding.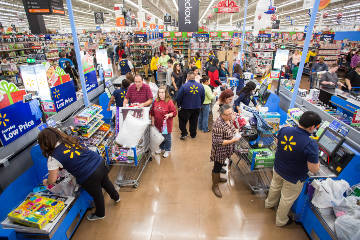 To keep growing, a company may face some tough choices to make. This is exactly how Doug McMillion, President and CEO at Wal-Mart Stores, Inc., explained the situation in a press release: "Actively managing our portfolio of assets is essential to maintaining a healthy business. Closing stores is never an easy decision, but it is necessary to keep the company strong and positioned for the future. It's important to remember that we'll open well more than 300 stores around the world next year. So we are committed to growing, but we are being disciplined about it."
The decision follows an analysis of the company's 11,600 locations across the world, which was conducted last year. Numerous factors, such as 'financial performance and strategic alignment with long-term plans' were taken into consideration. As a consequence, 269 locations will close, including 154 in the US, most of them being smallest format stores, Walmart Express.
"The decision to close stores is difficult and we care about the associates who will be impacted. We invested considerable time assessing our stores and clubs and don't take this lightly. We are supporting those impacted with extra pay and support, and we will take all appropriate steps to ensure they are treated well" adds Doug McMillon. In the meantime, Walmart has goals for the future and plans to strengthen Supercenters and Neighborhood Markets, develop the online business and customers services.
Photo: Walmart