Toyota just issued a safety recall to fix a minor defect that may lead to a fire. 6.5 million cars are concerned worldwide, of which 2.7 in the US.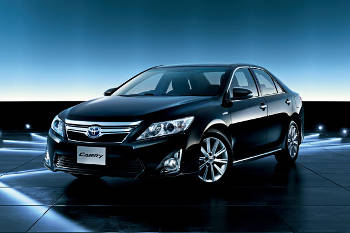 The recall was issued last week by Japanese automaker Toyota: 6.5 million vehicles are recalled due to a minor defect in the power window switch. Some pieces in the power window master switch mechanism may not have been lubricated adequately, according to Toyota: "grease may have been applied inconsistently during the manufacturing process, not providing sufficient coverage". This could cause debris to accumulate, overheat, cause a short circuit and eventually lead to a fire.
Of the 6.5 million, this problem concerns around 2.7 cars in North America, 1.2 million in Europe and 600.000 in Japan. It takes Toyota only 45 minutes to repair the switch, which the manufacturer is obviously willing to do. Models involved include the Yaris/Vitz subcompact, Corolla, Camry, Matrix, RAV4, Highlander, Tundra, Sequoia and Scion xB manufactured between January 2005 and December 2010. You can find out here if your car is concerned. Until now, no crashes involving the power window switch defect were recorded, however a dozen burns were reported.
*Photo: Toyota