Brakes, steering wheel or airbag... Drivers have reported several manufacturing defects, leading to numerous car recalls lately. Fiat Chrysler, Kia and Honda are involved.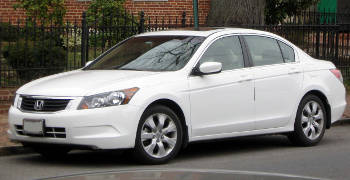 Two weeks ago, Fiat Chrysler issued two recalls on the National Highway Traffic Safety Administration. The first recall one concerns 316,000 Jeep Liberty (manufactured in 2003) and Jeep Grand Cherokee (manufactured in 2004), of which 284,000 are on the US roads. An airbag malfunction has been reported, the same malfunction Fiat Chrysler has been dealing with for the past three years: the airbags may deploy inadvertently, without accident. The carmaker had to recall a total of 1.8 million vehicles since 2012. The second recall involves a defact in the braking circuit on 276,000 Dodge Journey family vans built between 2012 and 2015. The defect really affects the anti-lock brakes and electronic stability system.
At the same time, Honda issued its own recall for more than 300,000 Accords produced in 2008-2009. It's an airbag problem too: if a door is violently slammed while the ignition is on, it can cause the side airbags and/or air curtains to deploy. According to Honda, it's caused by a sensor calibration defect and it can be corrected with a software update. A few days ago, it was Kia's turn to publish a recall due to a steering wheel malfunction on the Kia Soul model, from 2014 to 2016. 256,000 cars are on the list. Eighteen months ago, Kia already had to recall 52,000 2014 Soul cars because of the very same manufacturing error which leads to a loss of steering control. All recalls informations are available on the National Highway Traffic Safety Administration website.
*Photo: Ifcar / Wikipedia