In its continuous pursuit of changing people's perception of fast food, Chipotle Mexican Grill isn't using genetically altered ingredients anymore. In 2013, it already was the first chain to clearly label any ingredient containing GMOs.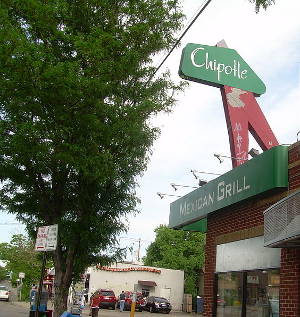 When Steve Ells opened his first Chipotle Mexican Grill in Denver, back in 1993, the trained chef had "real food" and "quality" in mind. Fast food doesn't have to be cheap and botched. The bottom line: fresh ingredients cooked on site. Today the restaurant chain has more than 1,800 locations across the US and to carry on with its philosophy, Chipotle announced its Food With Integrity mission statement in 2001. The promises: organic vegetables, meats from animals raised outdoors naturally and hormone-free dairy products, all supplied from local farms and ranchers. Steve Ells goes even deeper with his healthy food and earth-friendly approach, sharing his commitment in various ways like a TV series or a multi-theme festival, the Chipotle Cultivate Foundation being an ongoing support to sustainable cultivation.
Today sees another major achievement. Chipotle was already using as much organic products as possible but from now on, even the tiniest trace of GMO is simply prohibited, the menu is 100% non-GMO. A lot of ingredients are genetically modified, but their tenacity helped them resolve the problem with the few remaining constituents like the different frying oils, even if mostly incidental. And it was less difficult for them because when others use more than 80 ingredient for one single dish, Chipotle Mexican Grill uses 68... for their whole menu. Being the first to serve non-GMO food may imply a small price increase later this year but until that, this definitely is setting an example to follow, as significant in the short term as in the long term.
*Photo: The first Chipotle Mexican Grill in Denver, photo by Xnatedawgx.