As they were celebrating their first year as a public company, Smart & Final unveiled their "Project 100" plan, a project involving their Extra! And Cash&Carry stores.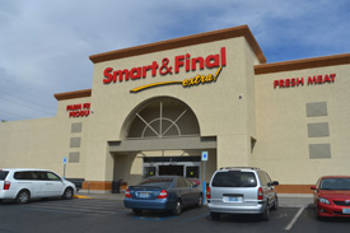 Smart & Final was founded 140 years ago in Los Angeles, with now a network of more than 250 grocery stores in California, Arizona, Idaho, Nevada, Northern Mexico, Oregon and Washington. The grocery and food service chain operates under three banners. "Smart & Final" and its larger format stores launched six years ago, "Smart & Final Extra!", work with both professional and private customers, while "Cash&Carry Smart Foodservice" is on the professional market (such as restaurants and caterers) only.
While celebrating the first anniversary of the company's public stock offering at the New York Stock Exchange with his senior management team, CEO Dave Hirz stated: "We have achieved strong financial growth during our first year as a public company and have accelerated the expansion of our Extra! store format. Building upon our established Extra! and Cash&Carry footprint throughout the Western United States, we are now focused on executing our Project 100 plan, which includes opening over 100 Extra! and Cash&Carry format stores in the next four years". Along with this plan comes the creation of 5,000 new jobs.
*Photo: Smart & Final