Tropicana just got the Non-GMO Project seal for its Pure Premium orange juices, which have always been GMO-Free.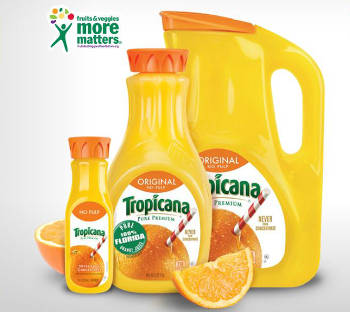 When buying your favorite orange juice, and considering it's a Tropicana product, there's something you should notice any time soon: the Non-GMO Project seal featured on the bottles and cartons. The fruit-based beverage company obtaining the label is feeding the debate. Tropicana is owned by PepsiCo, a multinational which is mostly known for being against the obligation of such certifications. So, asking for the Non-GMO Project certification for a product that doesn't need one looks more like a marketing move than anything else. It's been a very efficient selling point for a while now.
There is no genetically modified oranges on the market, at least for now. There are most certainly researches being conducted somewhere but as for today, oranges are GMO-free and so is a 100% orange juice. "Consumers today have a desire for transparency from brands, and that desire is only going to increase" said Björn Bernemann, VP and general manager for Tropicana in North America, to The New York Times, adding "Tropicana Pure Premium is non-GMO, and it always has been. Some consumers, however, are expressing a desire to get beyond what brands are actually telling them, and we felt having external verification would give our consumers assurance."
Photo: Tropicana