Taking account of both the customer's concern and a strong ambition to offer ever better products, Aldi just announced the reformulation of its branded food range.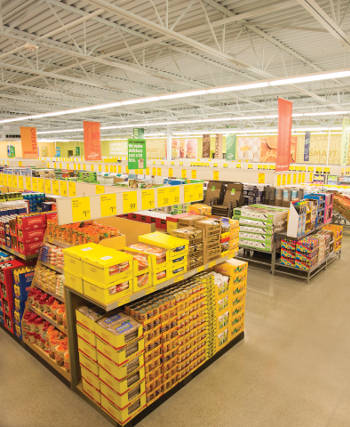 Things are getting serious for Aldi's competitors. The German grocery discounter intends to prove that really good and healthy food can be purchased at low price, without compromising the quality. For some years now, Aldi slowly but surely improved its offer with fresh and organic products, fruits and vegetables and a gluten-free line. The retailer is also very involved in customer's information with clear labelling and nutritional advice. Another step has been taken by the German supermarket chain, concerning its exclusive food lines. Aldi has therefore announced last week that it was now removing "unhealthy or unnecessary" ingredients, as called by the customers: synthetic colors, partially hygrogenated oils and added MSG.
"At Aldi, we are dedicated to the well-being of our customers by providing high quality groceries at the lowest possible prices and offering foods shoppers can feel good about serving their families. Our decision to remove these ingredients from all of our exclusive brand foods delivers on our ongoing commitment to meet the evolving preferences of our customers. Since more than 90 percent of the products we sell are under our exclusive brands, eliminating these ingredients will have a real impact on the over 30 million people who shop in our stores" said Jason Hart, Aldi's CEO.
Aldi actually started to remove these ingredients from its branded food products in 2014, all of them being reformulated by the end of this year, so it won't be long before they start to reach the shelves. The food products reformulation will appear on their packaging as well as through the supermarket's Fresh catalog, advertisements and social networks.
*Photo: Aldi