Century 21, the New York based department store, is opening its tenth location in valley Stream. This is the company's second store outside of the New York Metro.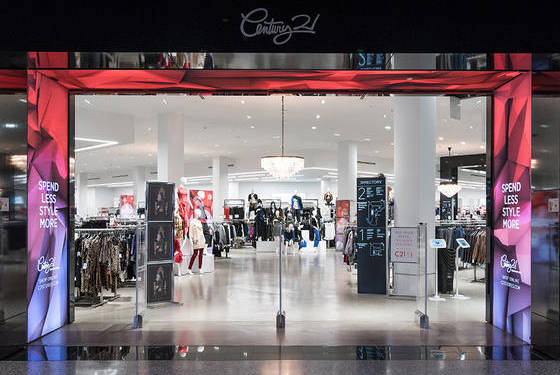 Century 21 is a gold mine for any fashion addict. Founded in 1961 in Downtown Manhattan in New York, the department store offers designer pieces with discounts going from 40% to 65%. Women, men and children clothes, lingerie, shoes, bags, accessories, beauty, home or tech: you will find a selection of cutting-edge and rising brands as well as famous names like Dolce&Gabbana or Louis Vuitton.
Century 21 has four other locations in New York (Brooklyn, Lincoln Square, Long Island, Queens) and three in New Jersey (Elizabeth, Morristown, Paramus). A year ago, the company opened its first location out of the New York Metro, in Philadelphia. They've just opened their tenth location, which you can visit at Green Acres Mall in Valley Street, NY, on the South Shore of Long Island.
This 70,000 sq.ft, two-level store is one of the main attractions of the Green Acres Mall, along with a huge H&M flagship. Cherry on the cake: all purchases under $110 are exempt from New York state sales tax.
*Photo: Century 21