A few weeks ago, Chipotle announced that their food would be 100% GMO free. Now there's not a week without at least one fast food chain claiming they're going to be "more natural", the new reputation booster.
In April this year, Chipotle proudly stated that its menu was entirely non-GMO from then on. Now it's time for competitors to follow the move and show everyone how much they care about our health too. Subway, the sandwich chain, announced last week that they will switch from chemical to natural ingredients by 2017. This applies to Subway's sandwiches, salads, soups and cookies. Panera Bread Co, Noodles and Co are on the same way. Earlier this year Taco Bell and Pizza Hut (both owned by Yum Brands) declared they will stop adding artificial flavours and colors to their food, by the end of the year. And in theory, we shouldn't eat antibiotic treated chicken at Mc Donalds by 2016.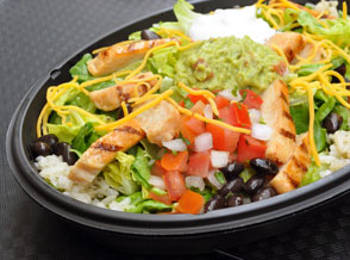 This "go more natural" (way more edifying than "go less chemical") craving may have a small repercussion on the prices. But it won't have any effect on this kind of food's taste, as well as it won't make these meals that more healthier neither, since all the ingredients still contains sugar, fat and salt, sometimes in large amounts. That said, this is an improvement and it can only be a good thing, especially if all our food and drinks providers fiercely compete to be the winner at this game. Besides, this reveals that, after a careless period, we are getting more and more concerned about what we eat and how it affects (or not) our health. Now we can't wait to see who's next to be more natural.
*Photo: Taco Bell