Former-football-player-turned-style-icon David Beckham, chic as always, is back to promote the H&M Modern Essentials he selected in the retailer's Spring 2016 collection.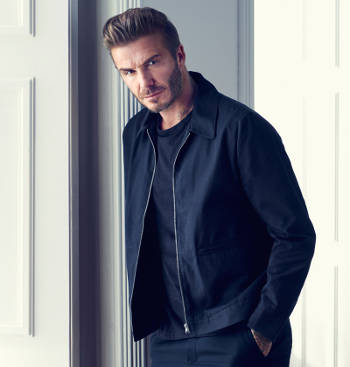 It has become a tradition: every season, David Beckham selects a few items in H&M's menswear collection, and promotes them as his Modern Essentials. Spring 2016 is no exception to the rule and the campaign has just been launched.
Beckham appears in a commercial that was directed in Lisbon by director Fredrik Bond, along with a series of photos shot by Mario Sorrenti. "I always have the best time shooting H&M campaigns. They really understand my style and my sense of humour. It was great to wear such sharp pieces from the Modern Essentials range while having such a good time" said the Bristish sports/fashion icon.
This Spring Modern Essentials include neutral shades and easy-to-wear pieces. Beckham chose a slim-cut suit, a fitted polo shirt, straight-cut trousers, lightweight jackets, pullovers, white jeans, shirts, t-shirts, sweatshirts, jogging pants, as well as bodywear.
This season selection is already available online as well as in H&M stores that carry menswear.
Photo: H&M