H&M has been collecting old and unwanted clothes worldwide for the past two years. Close the Loop, the first collection made out of this recycled material, will be launched next month.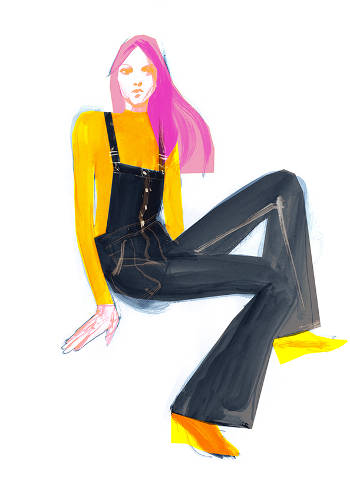 H&M actually started this whole Close the Loop operation in February 2013, with their Garment Collecting Initiative. Everyone was able to bring used or old clothes, whatever the brand, to any H&M store worldwide and receive a voucher as a thank you. More than 18,000 tonnes of fabric have been collected, creating the beginning of the clothing company's goal: a sustainable closed loop for fashion. "Creating a closed loop for textiles, in which unwanted clothes can be recycled into new ones, will not only minimize textile waste, but also significantly reduce the need for virgin resources as well as other impacts fashion has on our planet" explained Karl-Johan Persson, CEO of H&M.
The company is investing a lot to be able to increase the actual 20% recycled cotton rate by 300% in the near future. Meanwhile, the first Close the Loop collection is a few days away from being launched. It is composed of 16 denim pieces. Three jeans (skinny, distressed, girlfriend), dungarees, jumpsuit and a jacket for women, a jacket, two distressed slim jeans and joggers for men and for the kids, two styles of jeans and hoodies. The collection will be available from September 7, both online and in all stores worldwide.
*Photo: H&M