Macy's will soon have something to fill its beautiful collections of glasses: its own private wine, created with KDM Global Partners, a specialised wine company.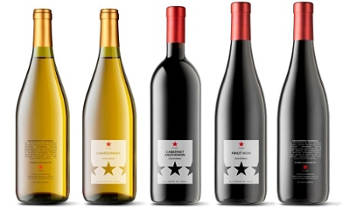 Many grocery or food retailers end up with their own lines of self-named products. Macy's, even if not a food specialist, is no exception to the rule. The chain department store asked KDM Global Partners to create Macy's private wine label. KDM is an expert in wine customising based in Philadelphia. The winemaker produces wine brands for restaurants, retailers or special events, and covers the whole process from creation to distribution. According to Jonathan Gelula, KDM's President: "Macy's will have three wonderful, beautifully-packaged wines to offer its guests. Private label wines are great for a retailer's store margins and category bottom lines."
Macy's selection includes three exclusive wines: a Cabernet Sauvignon, a Chardonnay and a Pinot Noir. The wine collection will be available this Fall at some Macy's restaurants (such as the Walnut's Room in Chicago) and selected stores: "We are excited to introduce our customers to three outstanding wines that pair beautifully with our iconic menu items. Dining at Macy's will be enhanced for our customers when they choose one of our new Macy's Select wines" said Macy's Foods Group Vice President Warren Wolfe.
Photo: prnewswire.com