At this pace, we may end choosing our smartphone on the basis of the payment solution it offers. Here's the latest: Samsung Pay.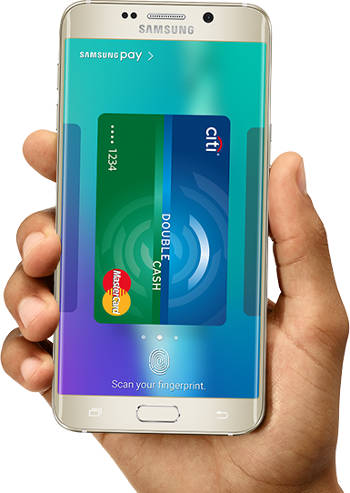 Google has inaugurated the online digital wallet market 4 years ago with Google Wallet. Apple developed its own integrated mobile payment solution, with the ability to use it in actual stores too. That's Apple Pay and it was launched in the US almost a year ago, in October 2014. Then came Android Pay, an enhanced version of the Google Wallet, on September 10. This was a few steps ahead Samsung and its Samsung Pay, launched in South Korea last August and a week ago in the US, after a month of beta trial. Samsung Pay is designed to operate on Galaxy S6, Galaxy S6 Edge, Galaxy S6 Edge+ and Galaxy Note5 devices.
Just like its competitors, this makes purchases really easy. Just launch the Samsung Pay app, hold the phone close to the credit card terminal and confirm the transaction with your fingerprint or a PIN code. The company claims that, using both Near Field Communication (NFC) and Magnetic Secure Transmission (MST) technologies, its incredibly secure and it enables the digital wallet to be used with most point-of-sale terminals worldwide, "in more stores than any other mobile payment service". However, Samsung has agreements with only a few partners for now, including American Express, Bank of America and Citi. But it's just the beginning.
*Photo: Samsung