Socialite Olivia Palermo designed a complete spring collection with Nordstrom: Olivia Palermo + Chelsea28.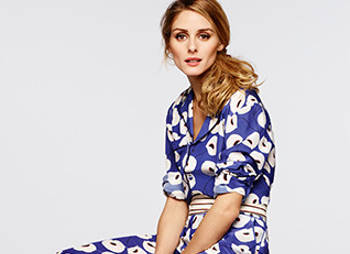 Fashion has always been a main interest for Olivia Palermo. The young socialite is a style icon, a fashion model, and she already collaborated with a few brands. Her last collaboration involved one of the most famous department store chain, Nordstrom, and for the first time, she created clothes. Palermo designed a complete fashion collection of 32 pieces with, in mind, the fact that "Style is all about confidence and looking effortlessly put together. My vision for this collection is to create looks every woman can feel chic and comfortable in."
The Olivia Palermo + Chelsea 28 collection includes basics such as shirts and sweaters but some items have a more personal side. There's bright patterns, original cuts, and kind of a seventies spirit. As for the fabrics, she chose leather, silk, suede, poplin and unmistakable denim. Prices start at $68 for a poplin shirt, the most expensive piece being the Sleeveless Suede Trench Dress, a versatile item, which costs $448. The collection is already available in store and online.