The successful jewelry brand is planning a major evolution for this Spring: some items of clothing will be introduced in a few weeks.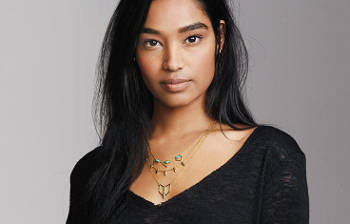 Self-made jewelry designer Jessica Herrin had her first trunk show in Austin, Texas, back in 2003. At the time, her brand was called Luxe Jewels. Her business grew steadily for a few years and in 2006, she introduced her 'stylist' selling concept: involving women in the business to sell the jewelry and be the brand's ambassadors. A year later, Luxe Jewels was renamed Stella & Dot, the bag collection was launched in 2013 and the San Francisco based company's popularity and success keep growing, day after day.
Stella & Dot is now about to diversify its offer with the upcoming launch of a range of clothing pieces, therefore following the brand's 'mission' even more: To give every woman the means to style her own life. According to the Retail Gazette, the first items will be a collection of tunics and sarong skirts, along with sunglasses. "The apparel is our first foray toward becoming a real lifestyle brand. It's the first time that you'll be able to pack a suitcase and have a style solution from Stella & Dot" said the company Chief Creative Officer and Cofounder Blythe Harris. The clothing line should make its first appearance in April this year, just in time for summer.
Photo: Stella & Dot