Shopping news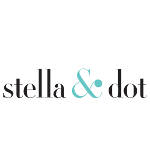 Article published on 03/15/2016
The successful jewelry brand is planning a major evolution for this Spring: some items of clothing will be introduced in a few weeks.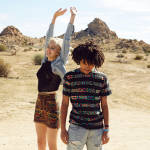 Article published on 03/14/2016
The first collaboration between the Californian music festival and the Swedish fashion retailer proved such a success that they're doing it again this year.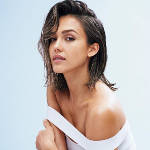 Article published on 03/08/2016
Less than six months after it was launched, Jessica Alba's Honest Beauty is now distributed by Ulta Beauty, both in stores and online.
Latest stores added !
Post by Dillion S. le 09/29/2016
MichiganSEOPro is Michigan's premier search engine optimization agency. We specialize in Internet marketing for local businesses, allowing them to control the search engine results page and dominate their competition. We are proud to say that we have helped countless businesses…
Post by Charles S. le 09/29/2016
Schneider Roofing and Remodeling is a small, family-owned roofing company located in St. Charles, Missouri. With more than twenty-four years of experience in residential and commercial roofing, and an A+ Better Business Bureau rating, Schneider Roofing and Remodeling is one…
Post by Stephens J. le 09/29/2016
We are committed to making the shopping trip as easy as possible for customers with disabilities. Your store has the following accessibility features.Our Community Champions work with local charities, groups and organisations to provide supported
Are you a storekeeper?
Add your store on our website for free sur notre site.
Give the customers who seek for you the relevant informations: address, opening hours, website link.
Benefit from a free additional exposure for your store.
Stores-Locator.com
Find all the stores in the United States on our website.
You can find all the stores closest to you on Stores-Locator.com
Visualize your search on a map, filter by type of store: computer store, furniture store, store decor, clothing store, etc...
All the shops by states
New comments
Post by Andrew H. le 09/29/2016
Costco Whiteman gives many good reasons to shop, especially for electronics and their return policies, but it has been nearly impossible to contact the main desk by phone. Phone is busy for long periods of time, not a way to…
Post by Linda A. le 09/29/2016
I have to agree with michael c. I just called and nobody answered. I tried several depts with nobody answering. What kind of customer service is that? Not sure what you are thinking by not having someone answer. Interested in…
Post by Roni E. le 09/24/2016
DO NOT GET GLASSES FROM COSTCO. GO SOMEWHERE ELSE. REPEAT DO NOT GO THERE. THEY WILL SAY 5 to 7 days then 7 to 10 days... Few a rude when you call. One told me I would get them on…
Top city in United States
2011 - 2016 © Stores-Locator.com