Shopping news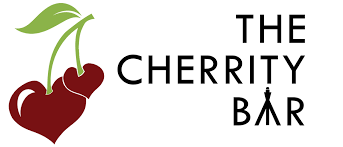 Article published on 09/17/2018
Here's a piece of great news for everyone who loves Asian cuisine in general, and ramen in particular! There is a new Ramen Shop in San Antonio called The Cherrity Bar, this is a place worth visiting.
Article published on 03/15/2016
The successful jewelry brand is planning a major evolution for this Spring: some items of clothing will be introduced in a few weeks.
Article published on 03/14/2016
The first collaboration between the Californian music festival and the Swedish fashion retailer proved such a success that they're doing it again this year.
Latest stores added !
Post by Web C. le 08/16/2018
Beltway Gun and Pawn in Charlotte / Matthews offers firearms, gold & electronics. Contact us for a pawn shop in Matthews, NC. 704.847.4181
Post by Web C. le 08/16/2018
Urmas Riig, who passed away in 2014, founded the company in 1978. Urmas had a long career with V.Mueller and was one the first Medical device distributors in the country. In many ways he and others are the fathers of…
Post by Web C. le 08/16/2018
A-Altair provides termite control & an outstanding pest control service. Berlin, NJ residents, and all of Southern NJ call us today at (844) 863-8351 for exceptional service at a fair price.
Are you a storekeeper?
Add your store on our website for free sur notre site.
Give the customers who seek for you the relevant informations: address, opening hours, website link.
Benefit from a free additional exposure for your store.
Stores-Locator.com
Find all the stores in the United States on our website.
You can find all the stores closest to you on Stores-Locator.com
Visualize your search on a map, filter by type of store: computer store, furniture store, store decor, clothing store, etc...
All the shops by states
New comments
Post by K J. le 09/22/2018
hi there! b
Post by Anne K. le 09/19/2018
If you purchase a TV from Costco -Do you have some one who can install it?
Post by Sharon H. le 09/18/2018
I showed up 2 hours ahead of the time I told the pharmacy I would be there. Went to the front desk they called the pharmacist and they had my prescriptions ready in 10 minutes. The young man working in…
Top city in United States
2011 - 2018 © Stores-Locator.com