Shopping news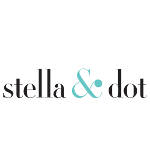 Article published on 03/15/2016
The successful jewelry brand is planning a major evolution for this Spring: some items of clothing will be introduced in a few weeks.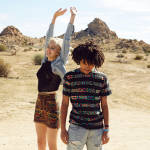 Article published on 03/14/2016
The first collaboration between the Californian music festival and the Swedish fashion retailer proved such a success that they're doing it again this year.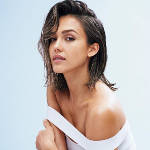 Article published on 03/08/2016
Less than six months after it was launched, Jessica Alba's Honest Beauty is now distributed by Ulta Beauty, both in stores and online.
Latest stores added !
Post by Columbus C. le 05/22/2017
Columbus carpet cleaning is a professional carpet cleaner in Franklin County, Ohio. Our carpet experts are the areas most trusted service for several years now and would like to become your trusted carpet cleaning service as well. Give us a…
Post by Greenbrier S. le 05/22/2017
Best Pawn Shop and Best Jewelry Store in Hampton Roads.If you find yourself in the situation where you need an instant cash loan, then Greenbrier Pawn Shop in Chesapeake VA is your store. Making getting a personal loan easy is…
Post by Elk H. le 05/22/2017
Elk Horn Painting provides a high-quality painting service that seeks to have a strong emphasis on customer satisfaction. Our number one goal is to have our customers satisfied with our work. We offer a variety of painting services which include…
Are you a storekeeper?
Add your store on our website for free sur notre site.
Give the customers who seek for you the relevant informations: address, opening hours, website link.
Benefit from a free additional exposure for your store.
Stores-Locator.com
Find all the stores in the United States on our website.
You can find all the stores closest to you on Stores-Locator.com
Visualize your search on a map, filter by type of store: computer store, furniture store, store decor, clothing store, etc...
All the shops by states
New comments
Post by Jane D. le 05/21/2017
This store is a joke! On a Sunday afternoon they have one cashier working. There are three people at the c;ustomer service desk and they will not help any one. No wonder the Kmarts are closing.
Post by Haskins D. le 05/21/2017
I am at work so I had to pay a driver to get our food and we didn't get all the food we ordered and every number on receipt and online is wrong! very upset!
Post by C A. le 05/20/2017
This store is HORRIBLE without Brian. He was always the most friendly and helpful employee at the store. I would go to Buckle only when Brian was working because he was great. Cassie that works there is a complete bitch.…
Top city in United States
2011 - 2017 © Stores-Locator.com