Shopping news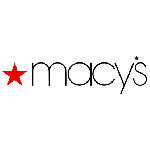 Article published on 07/27/2015
Macy's has launched its own way to mix style and charity with its Fashion Pass. For a few weeks and with $5, both customers and charities will benefit from this innovative idea.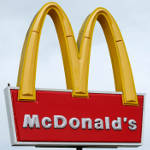 Article published on 07/27/2015
It's already been tested three months ago, in San Diego. No decision has been taken yet, but McDonald's is seriously considering offering its breakfast menu all day long in the US.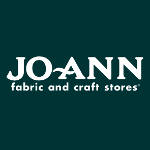 Article published on 07/20/2015
If you have lively kids and are afraid of them getting bored this summer, try some creative activities with Jen Garner's collection for Jo-Ann.
Latest stores added !
Post by Ketamine Clinics of L. le 07/21/2015
Our mission is to provide personalized, compassionate, high-quality care at an affordable price. We believe no one should have to endure the suffering of depression, mood disorders, PTSD, or chronic pain. To accomplish this we have created a practice with…
Post by Ronald I. T. le 07/20/2015
In Brooklyn, NY, when it comes to finding the best dental care services provider you have to contact Park Slope Dentistry. Here we offer wide range of services including Dental Implants, Dental Fillings and more.
Post by U Pull A. le 07/13/2015
If you need used car parts at a cheap price then immediately contact U Pull & Pay. Our service is available in areas like Albuquerque, Aurora, Cincinnati, Denver, Orlando, West Palm Beach.
Are you a storekeeper?
Add your store on our website for free sur notre site.
Give the customers who seek for you the relevant informations: address, opening hours, website link.
Benefit from a free additional exposure for your store.
Stores-Locator.com
Find all the stores in the United States on our website.
You can find all the stores closest to you on Stores-Locator.com
Visualize your search on a map, filter by type of store: computer store, furniture store, store decor, clothing store, etc...
All the shops by states
New comments
Post by Patricia S. le 07/27/2015
The service is exceptional; staff are friendly, helpful and very efficient and quick. I get one prescription from the pharmacy and they are gracious and helpful beyond words, even though it is clear they are often super busy. The Warehouse…
Post by Phyllis G. le 07/26/2015
I have never been there but Thursday afternoon someone wiped my bank account out at your store. Seeing how I was at work 250 miles away in another state it obviously wasn't me. So what the heck no one ask…
Post by Lori Y. le 07/24/2015
While shopping in Best Buy on Howe Ave. in Cuyahoga Falls, my husband and I were shopping for Bose speakers. My husband had one Bose speaker in his hand while looking/reading about another, deciding on which to buy, when out…
Top city in United States
2011 - 2015 © Stores-Locator.com