Shopping news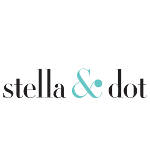 Article published on 03/15/2016
The successful jewelry brand is planning a major evolution for this Spring: some items of clothing will be introduced in a few weeks.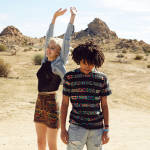 Article published on 03/14/2016
The first collaboration between the Californian music festival and the Swedish fashion retailer proved such a success that they're doing it again this year.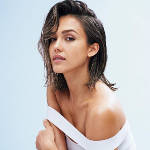 Article published on 03/08/2016
Less than six months after it was launched, Jessica Alba's Honest Beauty is now distributed by Ulta Beauty, both in stores and online.
Latest stores added !
Post by Tim McCune M. le 12/16/2017
Western Heritage Furniture is the premier builder of hand-made reclaimed wood furniture. Located in the charming historic town of Jerome, Arizona, we maintain a small workshop that continuously crafts one-of-a-kind heirloom quality masterpieces that last generations. Our efforts to reclaim…
Post by Warren W. le 12/16/2017
Winston Bail Bonding should be your first call to post bond in Raleigh, NC. We are the number one bail bondsman in Raleigh. If you need a bail bondsman in the Raleigh area just contact us at 919-819-6918 for affordable…
Post by Sinlong glass mosaic W. le 12/15/2017
sinlonglassmosaictile.com, Sinlong brand-20 years experiences on glass mosaic wall tile and stained art laminated glass skylight door window glass from China supplier. Sinlong brand main products are mosaic tile, mosaic pattern, mosaic mural, mosaic chip, art glass, glass skylight, laminated…
Are you a storekeeper?
Add your store on our website for free sur notre site.
Give the customers who seek for you the relevant informations: address, opening hours, website link.
Benefit from a free additional exposure for your store.
Stores-Locator.com
Find all the stores in the United States on our website.
You can find all the stores closest to you on Stores-Locator.com
Visualize your search on a map, filter by type of store: computer store, furniture store, store decor, clothing store, etc...
All the shops by states
New comments
Post by Don L. le 12/16/2017
Good Pizza,but no coffee available,keep telling us management want to please,so far no coffee,soon be time to eat somewhere else.
Post by Beth G. le 12/13/2017
Please remove the telephone number 434-392-5044 from this website. It is now my number and I get calls everyday for The Radio Shack that is closed.
Post by Carol Kopp K. le 12/12/2017
Crazy, I can't call and talk to a person! My salesperson did not give me a card so I don't have an extension. All I get is "go to website". I can't use my email account too old? Help! What…
Top city in United States
2011 - 2017 © Stores-Locator.com