Shopping news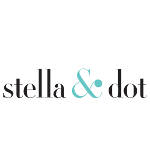 Article published on 03/15/2016
The successful jewelry brand is planning a major evolution for this Spring: some items of clothing will be introduced in a few weeks.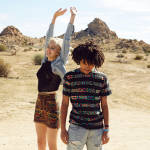 Article published on 03/14/2016
The first collaboration between the Californian music festival and the Swedish fashion retailer proved such a success that they're doing it again this year.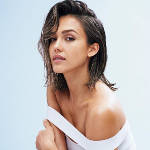 Article published on 03/08/2016
Less than six months after it was launched, Jessica Alba's Honest Beauty is now distributed by Ulta Beauty, both in stores and online.
Latest stores added !
Post by Dean R. le 04/25/2017
direct to garment printing T-shirt printing Promotional printing Custom t-shirt wholesale t shirt printing on demand t shirt printing
Post by Noomie L. le 04/25/2017
We invite you to enter and explore our amazingly comfortable baby clothing for girls and boys made up of 100% Pima Cotton.
Post by Technology U. le 04/25/2017
We at Technology User Lists have noticed a growing trend among marketers to invest in a list of companies using Hadoop software for their b2b campaigns. At Technology User Lists we excel in providing up-to-date opt-in marketing lists of hadoop clients in USA,…
Are you a storekeeper?
Add your store on our website for free sur notre site.
Give the customers who seek for you the relevant informations: address, opening hours, website link.
Benefit from a free additional exposure for your store.
Stores-Locator.com
Find all the stores in the United States on our website.
You can find all the stores closest to you on Stores-Locator.com
Visualize your search on a map, filter by type of store: computer store, furniture store, store decor, clothing store, etc...
All the shops by states
New comments
Post by Gwen C. le 04/25/2017
I have a complaint. I visited Braums in Sallisaw (store # 213) this morning and ordered 1 hot cake, when I ordered 1 hot cake before it was thick, huge and fresh, but this morning it was like stale, flat…
Post by John D. le 04/25/2017
My experience may be unique, but from a customer service ball was dropped. I was searching for a TV and came across a sale on a Samsung marked to 399.99. When I asked for the details, the Target rep took…
Post by Elizabeth L. le 04/24/2017
trying to reach the tire center at santa rosa store by phone and no answer at normal hours. want to know if I need an appointment to rotate tires. can you let me know?
Top city in United States
2011 - 2017 © Stores-Locator.com