Shopping news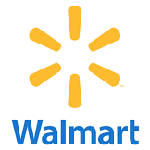 Article published on 05/27/2015
On Memorial Day 2013, Walmart promised to hire 100,000 veterans by 2018. Two years later, the company announced that the new goal is 250,000 veterans by 2020.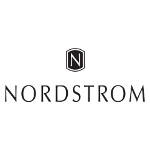 Article published on 05/27/2015
Nordstrom is once again doing its best to facilitate our inclination for shopping and our communication with the salespeople. After Next last year, the upscale fashion retailer goes all the way with TextStyle.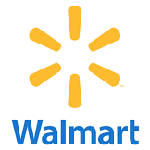 Article published on 05/18/2015
This won't be an easy task but Walmart is determined to challenge Amazon on its own ground. The retail corporation plans to offer an annual delivery subscription too, but for half the price.
Latest stores added
Post by Donna D. le 05/28/2015
Drayton Realty is the leading provider of homes to it's clients. Find houses in the different locations of Texas i.e Canyon Lake, Bulverde and other with the help of our expert realtors. For more information, log on to our website.
Post by Angeles K. le 05/23/2015
Our mission is to provide personalized, compassionate, high-quality care at an affordable price. We believe no one should have to endure the suffering of depression, mood disorders, PTSD, or chronic pain. To accomplish this we have created a practice with…
Post by Lac P. le 05/20/2015
Fax, mail or email your process service court document to our store. We sell proofs of service for any court case. You can obtain a proof of service to file at your courthouse by paying the fee of only $150.00.…
Are you a storekeeper?
Add your store on our website for free sur notre site.
Give the customers who seek for you the relevant informations: address, opening hours, website link.
Benefit from a free additional exposure for your store.
Stores-Locator.com
Find all the stores in the United States on our website.
You can find all the stores closest to you on Stores-Locator.com
Visualize your search on a map, filter by type of store: computer store, furniture store, store decor, clothing store, etc...
All the shops by states
New comments
Post by Jess B. le 05/27/2015
Very rude staff. The staff member working in the photo department had no customer service skills and rudely told me that "if I would have read my emails then I would know when my photos are ready." I will never…
Post by Karie G. le 05/26/2015
I will never shop at rainbow again. Especially the store at the grand ave mall. I went in there with some friends to go buy some new clothes and the sales person was rude not willing help when asked for…
Post by Sarahi B. le 05/26/2015
I wasn't satisfied. I went for blonde highlights and end up getting orange highlights. I don't like it.
Top city in United States
2011 - 2015 © Stores-Locator.com