Shopping news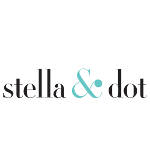 Article published on 03/15/2016
The successful jewelry brand is planning a major evolution for this Spring: some items of clothing will be introduced in a few weeks.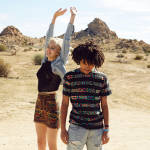 Article published on 03/14/2016
The first collaboration between the Californian music festival and the Swedish fashion retailer proved such a success that they're doing it again this year.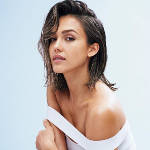 Article published on 03/08/2016
Less than six months after it was launched, Jessica Alba's Honest Beauty is now distributed by Ulta Beauty, both in stores and online.
Latest stores added !
Post by Christopher R. le 10/24/2016
As a marketer are you limiting your market reach and hence your success by promoting your brand and services in local and regional markets only? Have you considered going global? Why not use a list of Certified Public Accountants to…
Post by Kounnas J. le 10/24/2016
Kounopt.com is one of the leading provider of the quality eyeglasses, frames and sunglasses online. We provide advanced hi-tech freeform lenses using the latest machinery and software from the US and Europe. We have a huge selection of name brand…
Post by The Body Shop of B. le 10/24/2016
After an auto accident, it can be difficult to know where to begin fixing the damage your vehicle sustained. Scratched paint, bent frames, and perhaps more serious damage lurking under the surface can leave you wondering where you need to…
Are you a storekeeper?
Add your store on our website for free sur notre site.
Give the customers who seek for you the relevant informations: address, opening hours, website link.
Benefit from a free additional exposure for your store.
Stores-Locator.com
Find all the stores in the United States on our website.
You can find all the stores closest to you on Stores-Locator.com
Visualize your search on a map, filter by type of store: computer store, furniture store, store decor, clothing store, etc...
All the shops by states
New comments
Post by Shannon S. le 10/23/2016
I received Luvs diapers for a baby shower gift, which I can not use. I wanted to exchange and purchase Pampers. Which means I would have had to spend a little more money. Well since I did not have a…
Post by Corey B. le 10/21/2016
I visit the horseheads GNC in Arnott mall quite regularly. The associates there are always helpful an friendly ,and knowledgeable as well. Amanda an Denise are extraordinary associates an manage to make each visit there wonderful
Post by R H. le 10/17/2016
Number disconnected. Maybe store closed?
Top city in United States
2011 - 2016 © Stores-Locator.com