Shopping news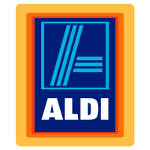 Article published on 10/06/2015
Taking account of both the customer's concern and a strong ambition to offer ever better products, Aldi just announced the reformulation of its branded food range.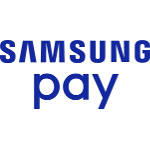 Article published on 10/06/2015
At this pace, we may end choosing our smartphone on the basis of the payment solution it offers. Here's the latest: Samsung Pay.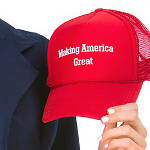 Article published on 09/28/2015
Looking for an original Halloween costume? Options are endless. Hopefully, CNBC may have found something special for you.
Latest stores added !
Post by Jim G. le 10/07/2015
We are a Louisiana RV Dealership and have been family owned and operated since 1989. We moved to our current location on Interstate 10 in Lafayette in 2003. This has proven to be an ideal spot for our growing RV…
Post by Ryan L. le 10/07/2015
The Movement Arts Center is a place for people of all ages and abilities to explore and develop through dance and other forms of movement. Our focus is on providing an age-appropriate ballet curriculum for children six to 18, with…
Post by Funeral Home S. le 10/07/2015
Stuhr funeral home is the oldest funeral home in the area. It is also the oldest continually family owned business in the state. Stuhr has 5 funeral homes throughout the Lowcountry and a cemetery. The funeral home offers full support…
Are you a storekeeper?
Add your store on our website for free sur notre site.
Give the customers who seek for you the relevant informations: address, opening hours, website link.
Benefit from a free additional exposure for your store.
Stores-Locator.com
Find all the stores in the United States on our website.
You can find all the stores closest to you on Stores-Locator.com
Visualize your search on a map, filter by type of store: computer store, furniture store, store decor, clothing store, etc...
All the shops by states
New comments
Post by Shane H. le 10/06/2015
Save the trouble of stopping by this store and keep going. O'Reilly Auto Parts is great but the people here know nothing. I have an account here and live in Gaffney but Spartanburg stores are MUCH better. Asheville Hwy to…
Post by Silvio R. le 10/03/2015
I am upset at your store for advertising Sugardale Bacon, 3-pound containers with the sale starting last Wednesday, Sept. 30th. I went to your store yesterday and there was no Sugardale Bacon, 3-pound container. I was told yesterday, while in…
Post by Shirley (phone 360-694-6744) W. le 10/02/2015
Worst customer service I've ever had ANYWHERE. Item was damaged when arrived. I sent it back. Then they sent it back to me AGAIN. Had to get UPS involved to take it back a second time. Have talked to too…
Top city in United States
2011 - 2015 © Stores-Locator.com