Shopping news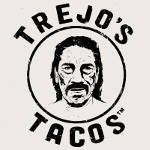 Article published on 02/09/2016
Danny Trejo is far from being the first actor to launch a restaurant business, but when he says his tacos "are the most delicious tacos known to man", he's so persuasive we can't help but believe him.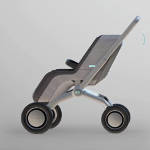 Article published on 02/09/2016
Crowdfunding campaign has started on Indiegogo: if you want to be one of the first owners of Smartbe, the revolutionary stroller, you can support the project now.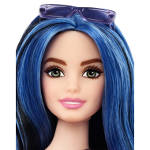 Article published on 02/02/2016
Mattel released a new collection of Barbie dolls last week: the Fashionistas collection wants to reflect the diversity of all types of women.
Latest stores added !
Post by Lisa H. le 02/12/2016
At Healthcare Marketers we have adopted the culture of continuous improvement of our medical mailing lists. When we developed the Physiotherapists Mailing List therefore we understood that we need to keep the database up-to-date, robust and delivery-driven. Medical marketers today…
Post by Patricia R. le 02/12/2016
The best practice to keep customers engaged and loyal to your brand is through constant communications – preferably through personalized mails and calls, so as to keep your brand from losing popularity. At Top Healthcare Leads we can help medical…
Post by Sarah W. le 02/11/2016
Grab the best IBM WebSphere ERP user mailing list in the technology division which is extensive, detailed and customized as per the requirement of our clients.
Are you a storekeeper?
Add your store on our website for free sur notre site.
Give the customers who seek for you the relevant informations: address, opening hours, website link.
Benefit from a free additional exposure for your store.
Stores-Locator.com
Find all the stores in the United States on our website.
You can find all the stores closest to you on Stores-Locator.com
Visualize your search on a map, filter by type of store: computer store, furniture store, store decor, clothing store, etc...
All the shops by states
New comments
Post by Riyam S. le 02/12/2016
hi I'm look for job
Post by Katherine R. le 02/11/2016
I would love to see albertson in Lakewood and bridgport by McCord army base. Due my disability difficult access to stores in Lakewood towne center.
Post by Shay X. le 02/11/2016
Since Im on a roll today...Imma tell ya'll a little secret about the PetCo corporation. First let me start by saying that i am a very educated woman. I graduated in 2011 in the Agriculture: Animal Science career. I worked…
Top city in United States
2011 - 2016 © Stores-Locator.com