Shopping news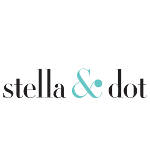 Article published on 03/15/2016
The successful jewelry brand is planning a major evolution for this Spring: some items of clothing will be introduced in a few weeks.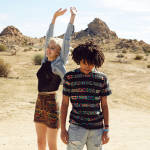 Article published on 03/14/2016
The first collaboration between the Californian music festival and the Swedish fashion retailer proved such a success that they're doing it again this year.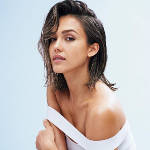 Article published on 03/08/2016
Less than six months after it was launched, Jessica Alba's Honest Beauty is now distributed by Ulta Beauty, both in stores and online.
Latest stores added !
Post by Opiates D. le 08/15/2018
Do you want to get off opiates, but do not want to go through the harsh and severe withdrawal pains? Thanks to the rapid detoxification under sedation offered by the All Opiates Detox premium medical facility in Michigan, you can…
Post by Gilbert Windows & D. le 08/15/2018
Gilbert Windows & Doors is a full-service window and door remodeling company. Our professionally trained staff has been providing quality service and products to the Gilbert and San Diego areas since 1997. With our experience, we can remove some stress…
Post by Crain J. le 08/15/2018
A leading global digital agency established in 2015, Pittsburgh SEO Services has helped thousands of businesses grow online. Our team offering SEO specialists, on-site, off-site and online advertising professionals, editors and content writers, all of whom work for the success…
Are you a storekeeper?
Add your store on our website for free sur notre site.
Give the customers who seek for you the relevant informations: address, opening hours, website link.
Benefit from a free additional exposure for your store.
Stores-Locator.com
Find all the stores in the United States on our website.
You can find all the stores closest to you on Stores-Locator.com
Visualize your search on a map, filter by type of store: computer store, furniture store, store decor, clothing store, etc...
All the shops by states
New comments
Post by MARTY H. le 08/13/2018
NASTY SECURITY MAN
Post by Ann H. le 08/12/2018
Sent my husband to purchase mussels for a seafood pasta. The man behind the counter checked them one by one to be sure they were alive! I think the customer service at this store is above and beyond any grocery…
Post by Cindy C. le 08/11/2018
Brought my family in at 4:15 PM and there was no desserts. There was 1 pizza with 3 slices. I pan pizza with 3 slices. Nothing else. Only one cook and 1 cashier working. By 4:30pm they had our two…
Top city in United States
2011 - 2018 © Stores-Locator.com