Running errands then relax with a glass of wine without even leaving the store will soon be possible: Target is planning to include a bar in its new location in Chicago.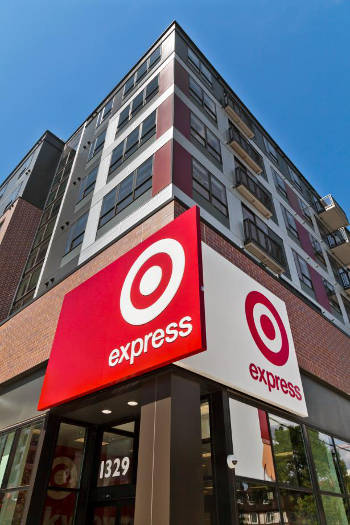 Target is preparing the opening of a new location in Chicago, at Navy Pier, 401 E. Illinois Street in Streeterville. The store, still under construction, will be 24,000 sq ft. The giant retailer usually names this small format stores CityTarget or TargetExpress but recently decided to rename them all 'Target'. In spite of its smaller size, the Navy Pier location will include a Starbucks, a pharmacy, takeaway sandwiches and salad, beauty products, home items, and a men's and women's apparel department, all sections focused on convenience shopping for the neighborhood.
In addition to the fact that this store is the first small format in Chicago, this location will also inaugurate Target's new concept, a very first in their whole retailing network across the US: an in-store bar. Indeed, Target applied last month for liquor licences involving the Navy Pier location. A first licence should allow the retailer to sell packaged beer, liquor and wine, a second one to serve them on the site, at an in-store bar. If everything goes according to Target's plan and if you're living in the Streeterville neighborhood in Chicago, you should be able to have a drink before or after your shopping trip, from October 7.
*Photo: Target