After encouraging results in Chicago and Minnetonka, Target plans to expand its food tests in L.A. next year.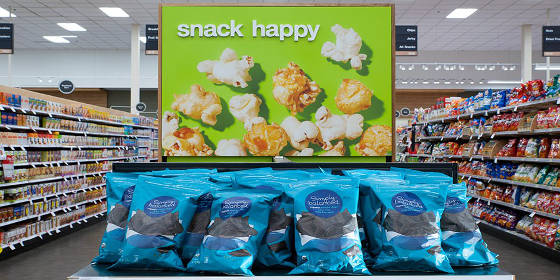 Target is going through a complete remodeling phase, whether its concerns the stores designs or the offers for each department. Minnetonka's SuperTarget is a good example. The store has been completely redesigned and it was the occasion to test some changes in the food department. Selection of products, display and layouts: everything has been rethought. There's more local and fresh products, more healthy snacks, a grain bar, daily baked artisan breads... And these are only a few of the many new features.
In Chicago, Target has been testing localized assortments of food and beverage and, according to Chairman and CEO Brian Cornell, the results are pleasing: "While we're encouraged with the acceleration in food sales, we are still in the very early stages of our work to provide a unique assortment of fresh, local and healthy items to our guests". Since 25 Target stores are being remodeled in L.A., the company will continue the food department tests there too: "We'll keep testing more new ideas and innovations in many of our stores throughout this year and next -with bigger changes likely to come in 2017 and beyond- always listening and learning from what our guests tell us."
Photo: Corporate Target