This won't be an easy task but Walmart is determined to challenge Amazon on its own ground. The retail corporation plans to offer an annual delivery subscription too, but for half the price.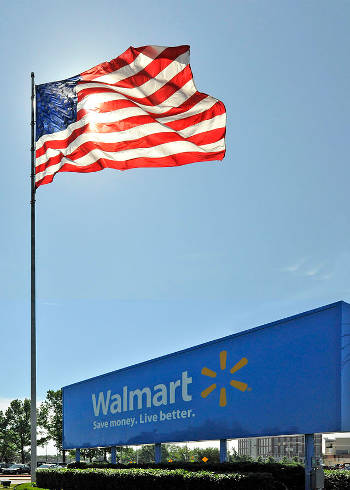 Looks like a Goliath vs Goliath confrontation. Entering the arena: the defending champion, Amazon's Prime and the challenger, Walmart's Tahoe. As the largest discount retailer in the country, Walmart surely has nothing to prove in this field. The same observation can be made about Amazon, obviously. Of course, Walmart offers delivery on its online shop. The shipping service is even free for any order that is $50 or more. Amazon offers the shipping cost too, as long as your order is over $35. The standard delivery times are equivalent, more or less. But Amazon has a special agent: Prime.
Special agent Prime is young, only 10 years old, but it's well trained and very efficient. Prime costs $99 a year, it's Amazon's unlimited shipping service. It comes with the guarantee of a delivery within two days, even on Sundays. Plus, it gives access to free video and music streaming. Tahoe, code name for Walmart's challenger, will offer unlimited shipping too, within two to three days, for $50 per year only, but there won't be any video, music or Sundays delivery included in the package, at least for now. Tahoe will start its trial period this summer, as an invitation-only service. It will cover the shipping of more than a million products to begin with. Tahoe is Walmart's response to customers wanting "affordable and predictable shipping". If the summer test is passed, the discount retailer will certainly think about improving this relatively basic offer. Oh, there's a small detail that we haven't mentioned yet: unlike Amazon, Walmart has an important network of physical stores. This could make a difference in the long run.
*Photo: Walmart Corporate